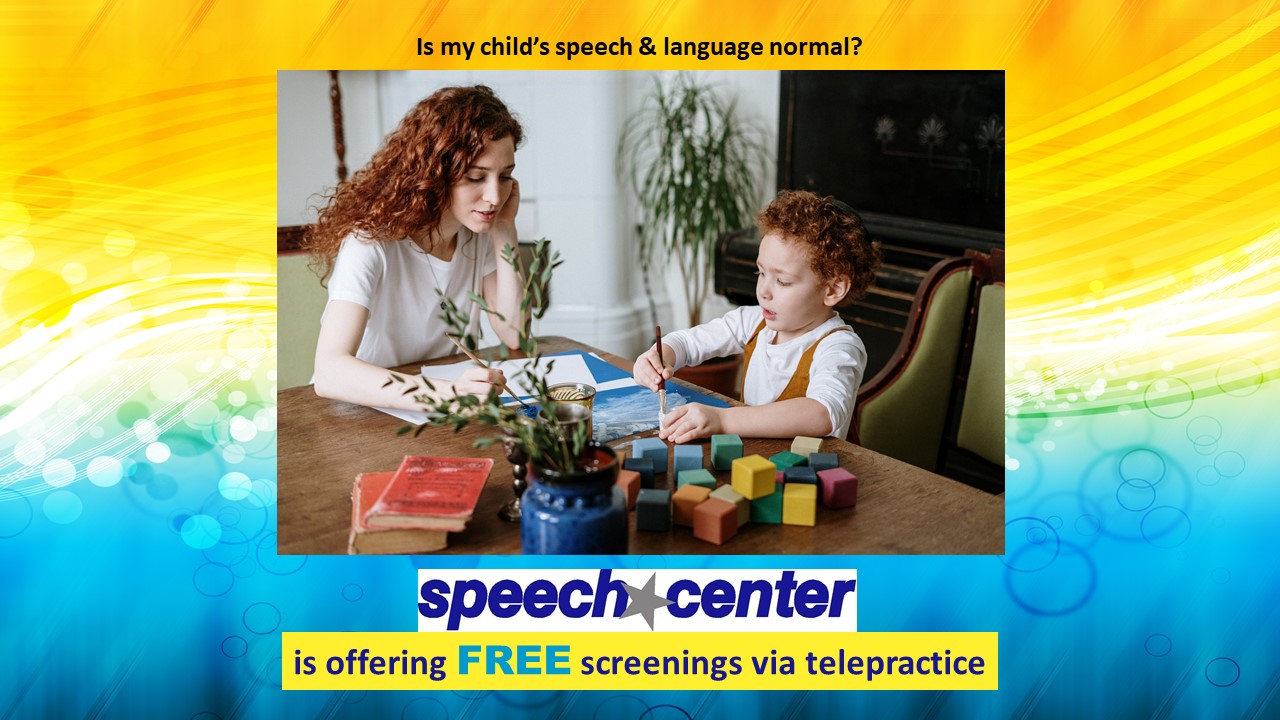 In light of the COVID-19 pandemic, families are spending even more time together at home. During these daily interactions, parents may wonder if their child's speech and language is normal. While speech and language disorders are common, early detection of deficits can allow children to get the needed help to live a healthy and productive life.
Speechcenter is currently offering FREE telepractice speech and language screenings! Screenings only take 10 minutes and can even be done with a smart phone. Following your child's free screening, a Speech-Language Pathologist that specializes in working with children will immediately discuss the results with you.
Schedule your FREE screening today! – Call us at: 1-800-323-3123, Email us at: Referrals@speechcenter.com or visit our website at www.speechcenter.com/patients.