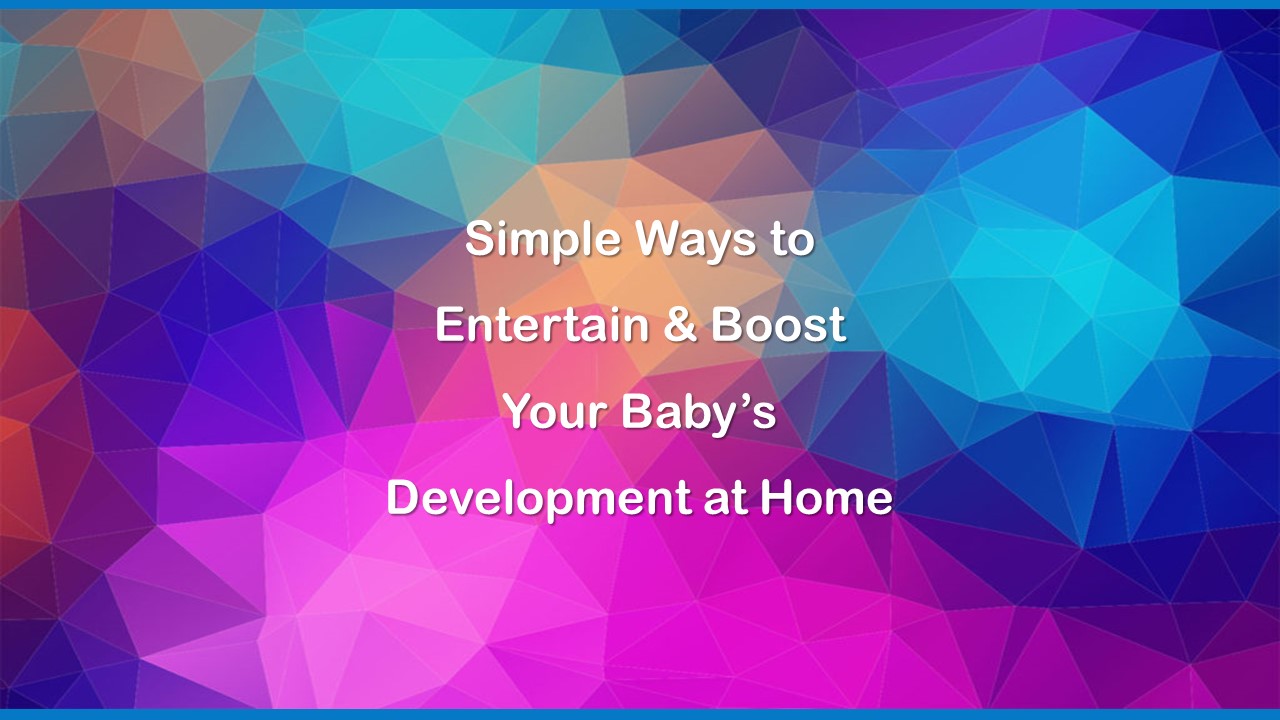 During social distancing to slow the spread of COVID-19, you may be looking for new ways to entertain and play with your young child. Thankfully, all you need is loving attention and some basic household items.
Try these time-tested activities, suggested by age, and let the fun happen!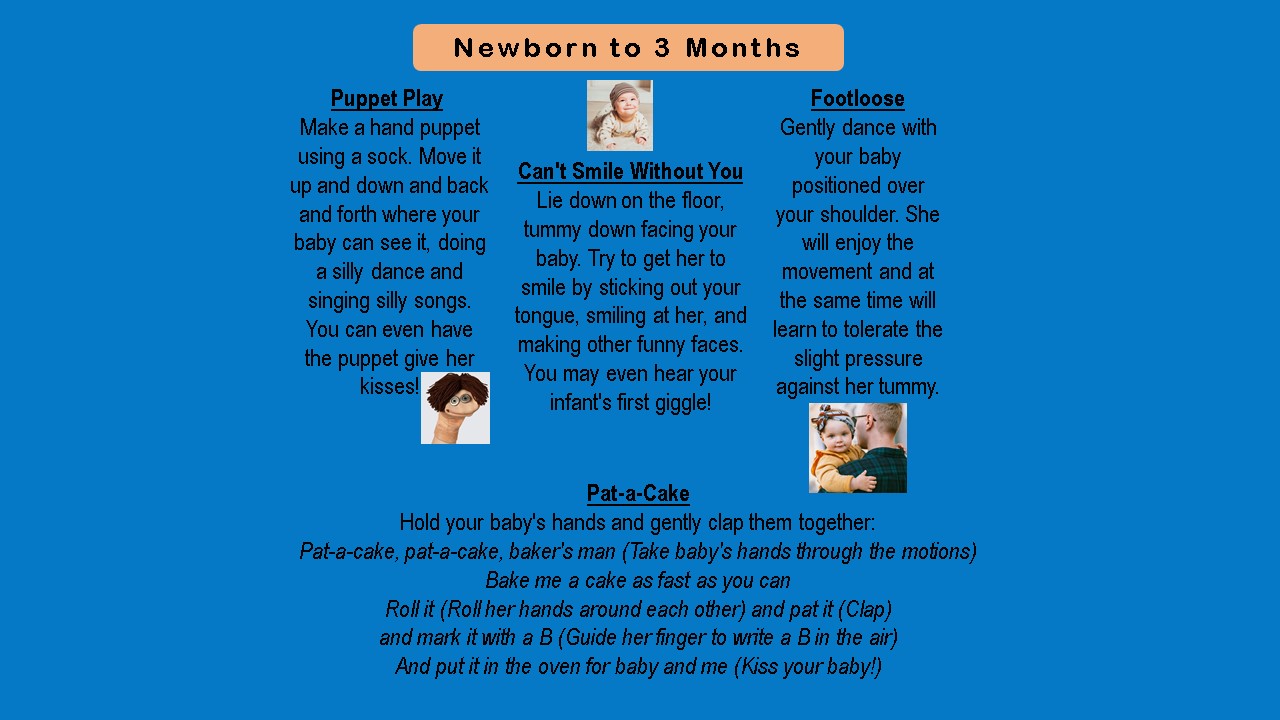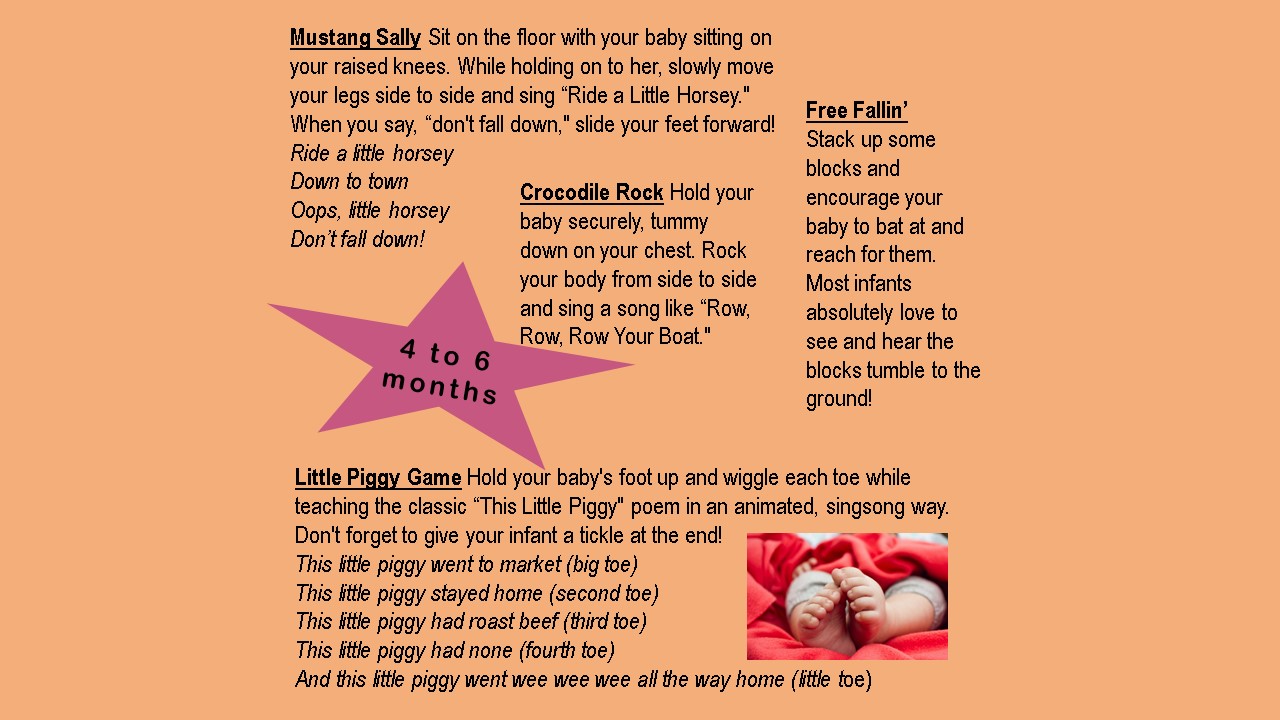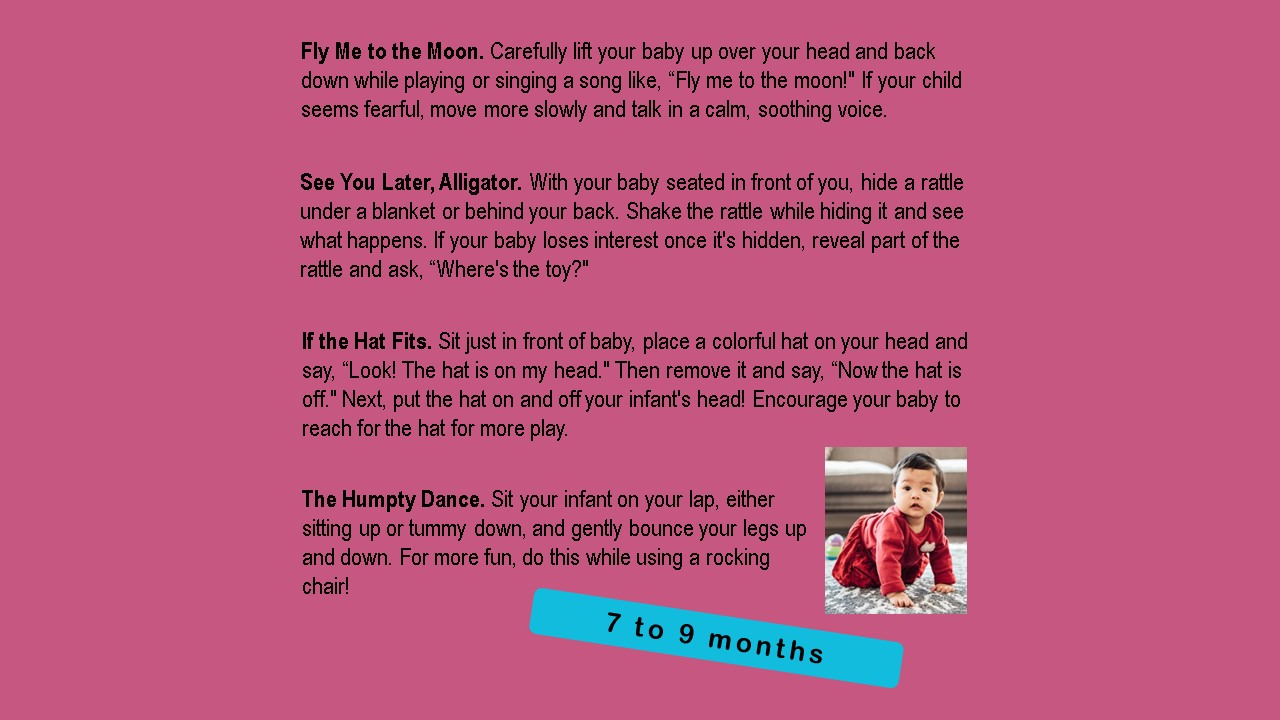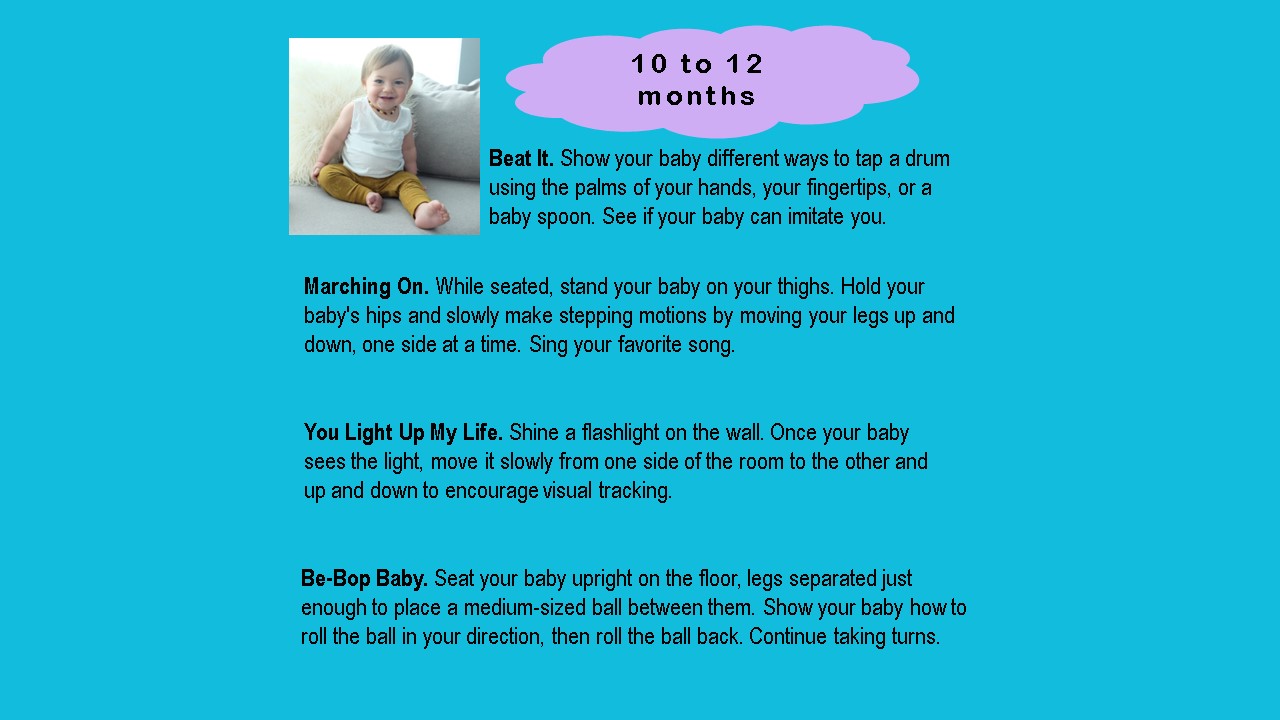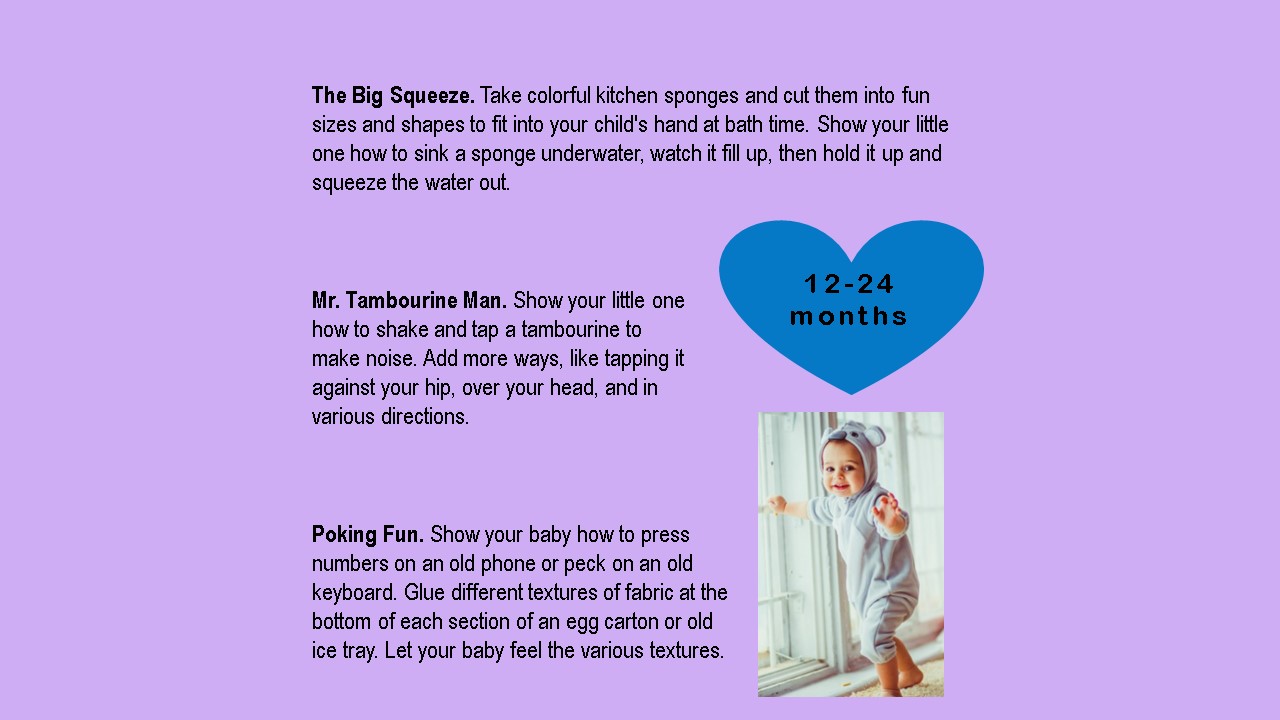 *Remember …
You have the knowledge and tools to make play a fun and stimulating part of your baby's daily routine. Keep it simple, be flexible, and do what works for you and your child.